2023 Autumn Canton Fair:A Successful Aluminium Tent Exhibition
In this November, COSCO Tent attended the most influential trade fair in China- Canton Fair, which took place at the China Import and Export Fair Complex in Guangzhou.
Our booth was a busy one, as we introduced our latest aluminum tent designs to global audiences. Visitors to our booth were impressed by the quality, durability, and weather resistance of our products. We have met with many potential partners, distributors, and customers from around the world., all of whom have shown strong interest in our aluminum tents.
One of the highlights of our participation at the Canton Fair was a live demonstration of our aluminum tent's features and benefits. This allows our customers to personally experience the quality, strength, stability, durability, and installation convenience of our event tents. The response was overwhelmingly positive, and we received numerous inquiries about our products and their availability for purchase.
We also have the opportunity to understand the development status of other industries, as well as the new trends and innovations in these fields. This provided us with valuable insights that we can use to improve our products and services.
The Canton Fair was an incredible experience for our company, and we're grateful for the opportunity to participate in such a prestigious event. It was a pleasure to meet so many interesting people and exchange experiences with them. If you missed us at the Canton Fair or have any questions about our products, don't hesitate to contact us. We'd love to discuss your needs and how our aluminum tents can meet them.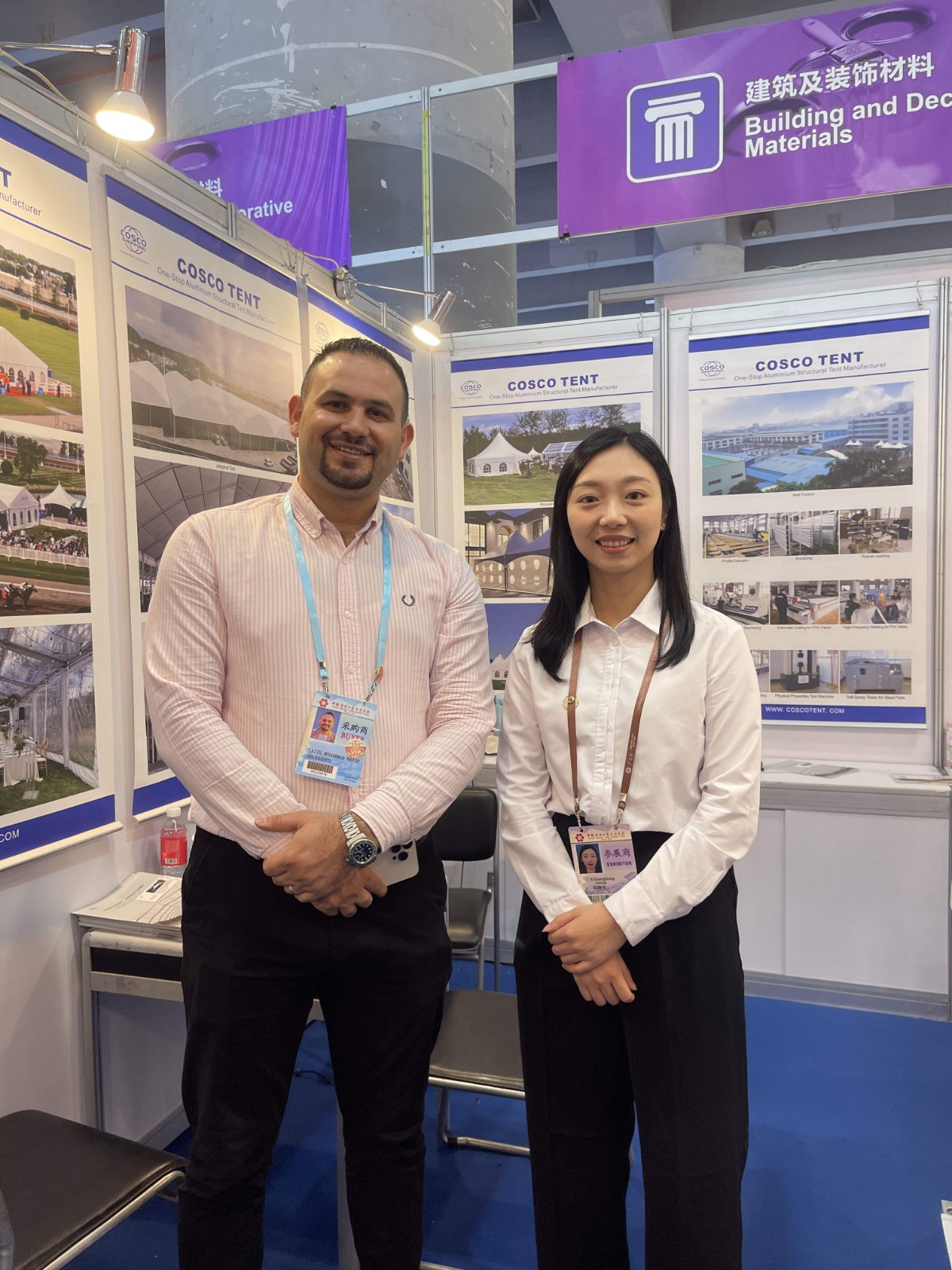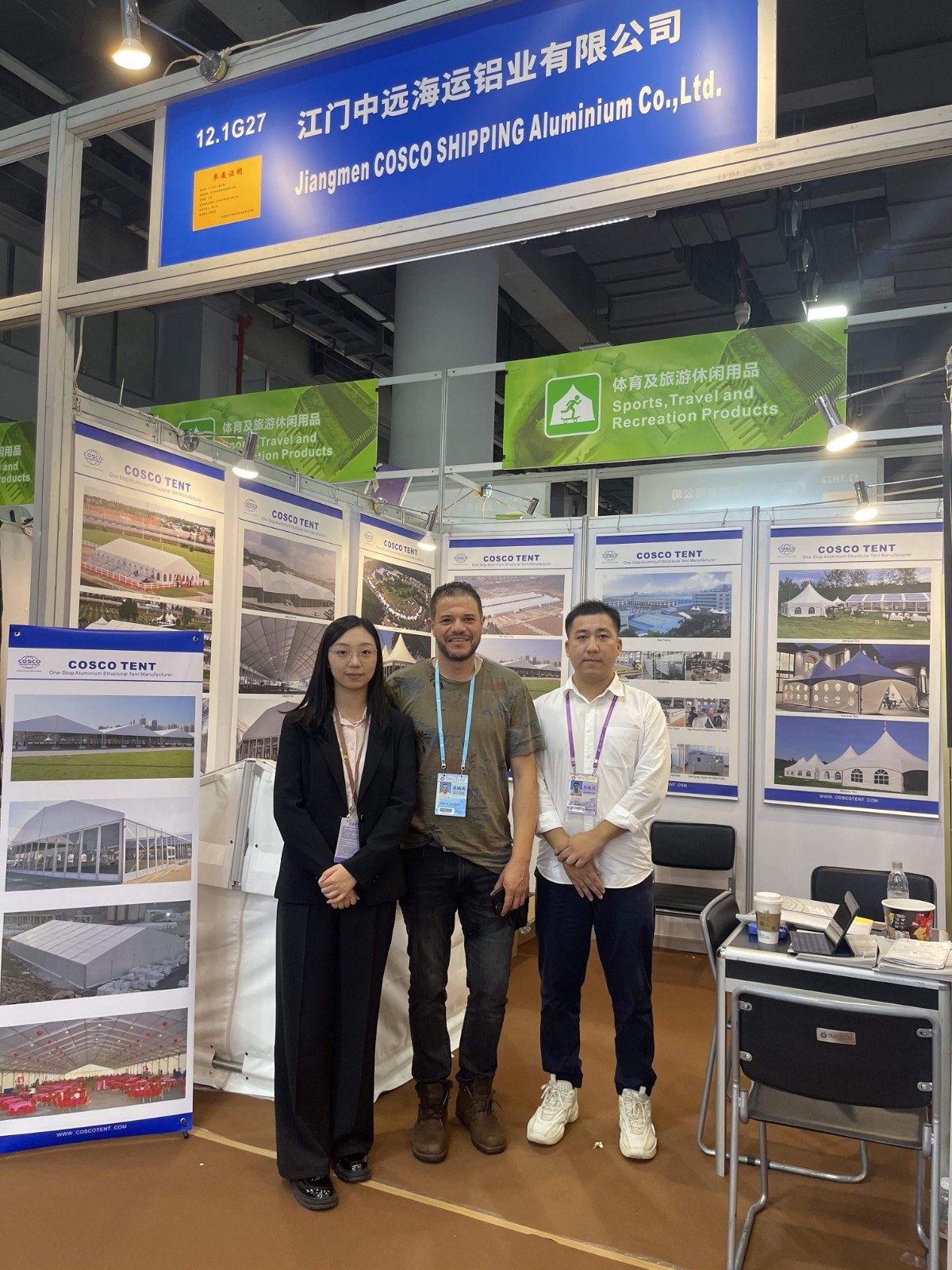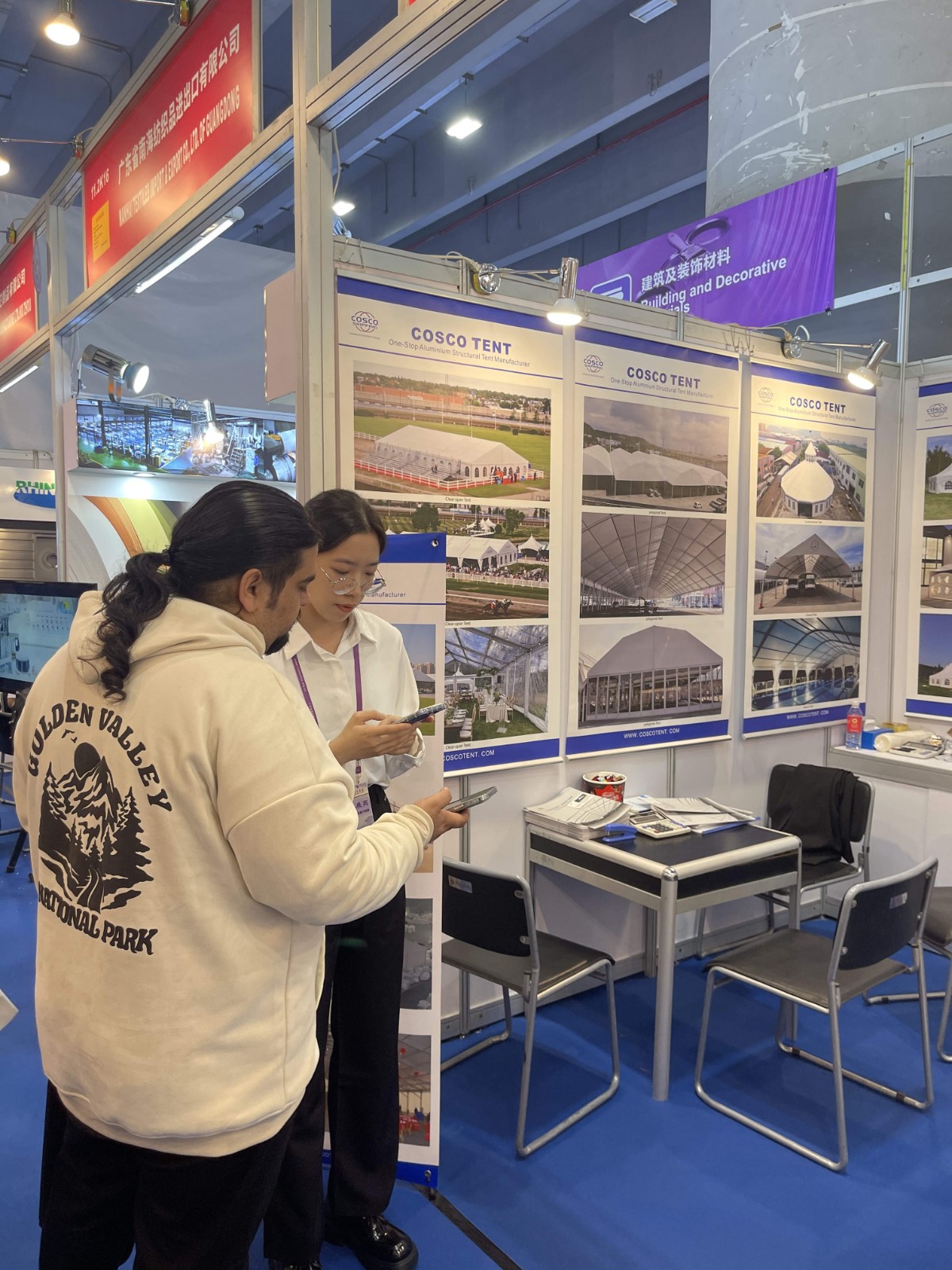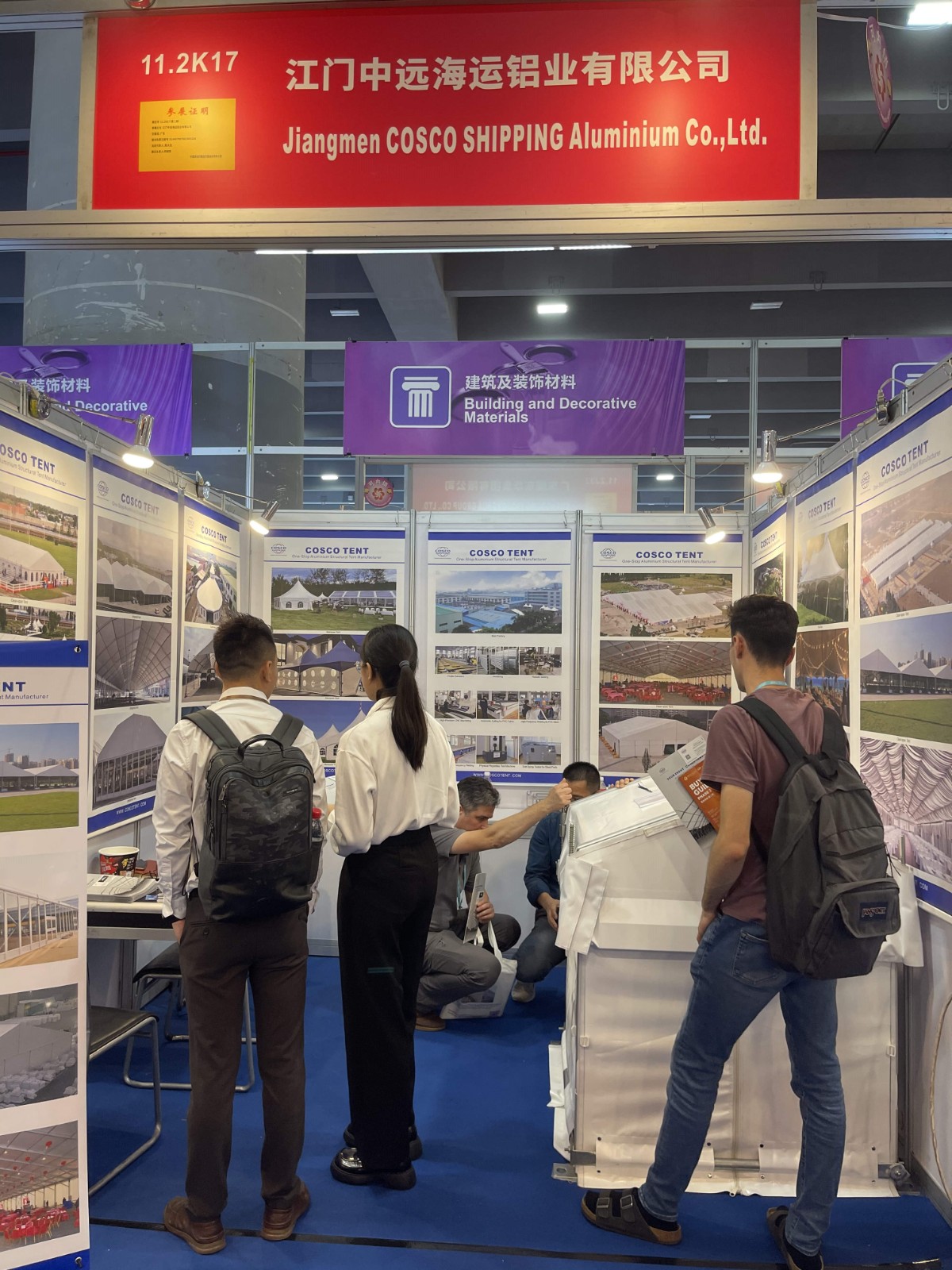 Customer satisfaction is the driving force for the continuous development and improvement of COSCO Tent, and we will continuously strive to meet the requirements of different customers. Thank you very much for your continuous attention to COSCO Tent, and please continue to follow us for more exciting experiences in the future!