In today's fast-paced word, temporary events and festivals have become the norm. Whether iy's a corporate event, a music festival, or a wedding. There's always a need for a space that can be used for a limited amout of time. This is where customized tents come into play.

COSCO TENT, a professional tent manufacturer with a focus on customization, has the solution for your temporary events. We have a dedicated research and development team that is committed to reating tents that meet the unique needs of each client. From unique designs to functionality, we make sure that your tent experience exceeds your expectations. Our team of experts can help you design a tent that matches your event is unforgettable.
In addition to our research and development team, COSCO TENT also has a strict quality management system in place to ensure that every tent we produce meets our high standard. We know that quality is crucial in the world of temporary events, and we take pride in our work to ensure that every tent we produce is built to last.
The benefits of using temporary event tents are numerous. Firstly, they are portable, meaning that they can be set up in any location, making them ideal for events that are taking place in a temporary space or in a different city every time. Secondly, they are available in a variety of sizes, making it easy to find one that suits your needs. Thirdly, they provide shelter from the elements, such as rain or sunlight, protect your guests from the elements. Finally, they provide a professional and well-presented space for your event, ensuring that your guests have a great time.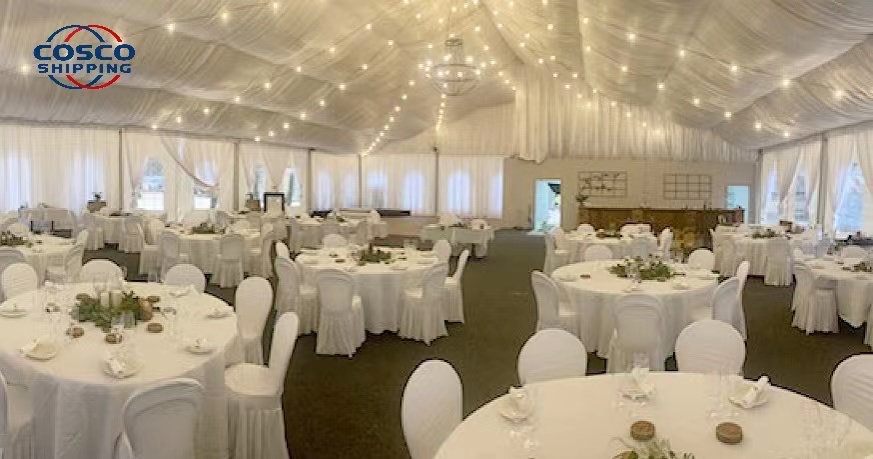 Project Review
1) TRADESHOW TENT Based in Jiangmen, Guangdong, China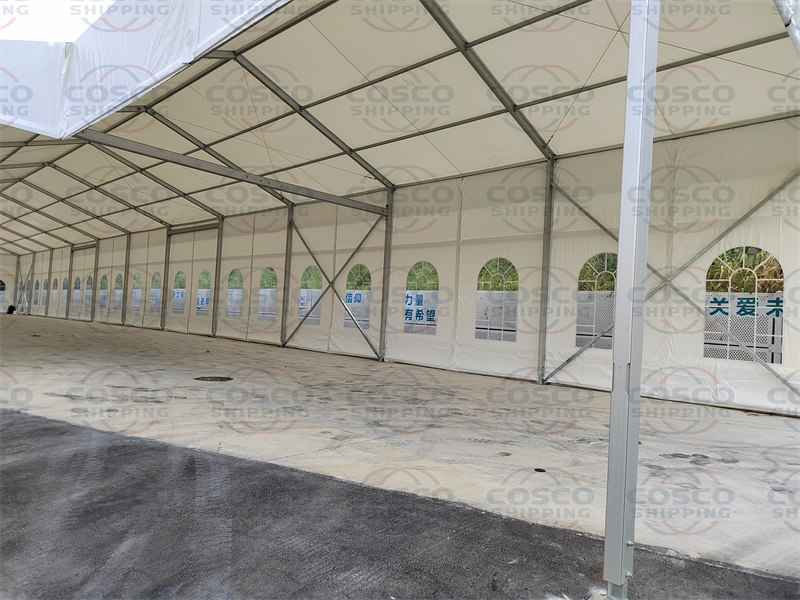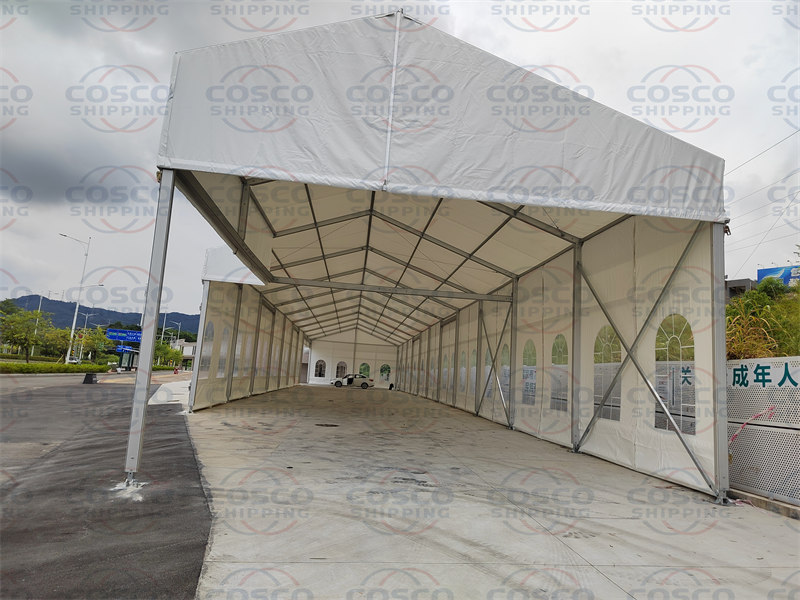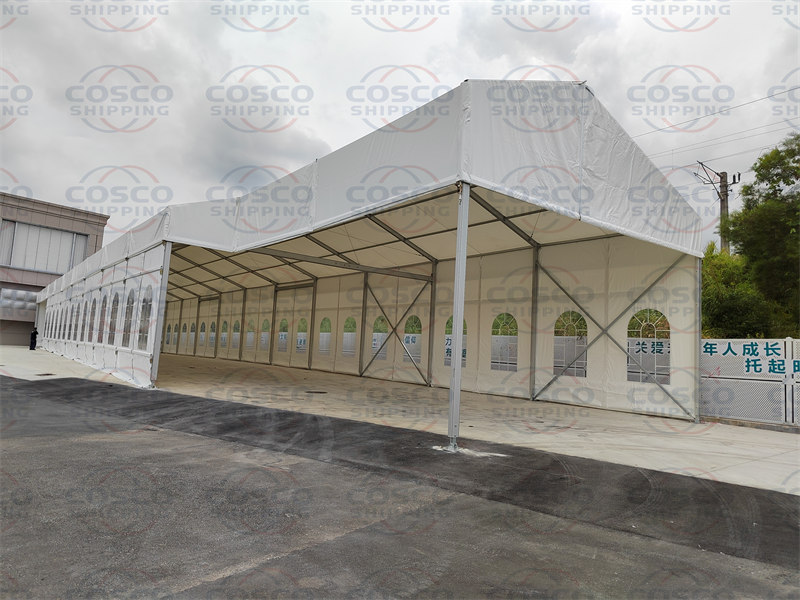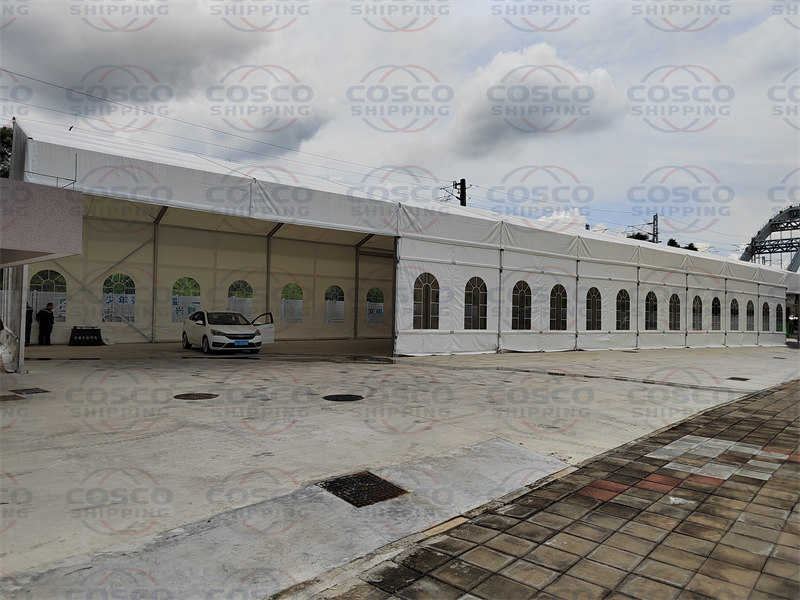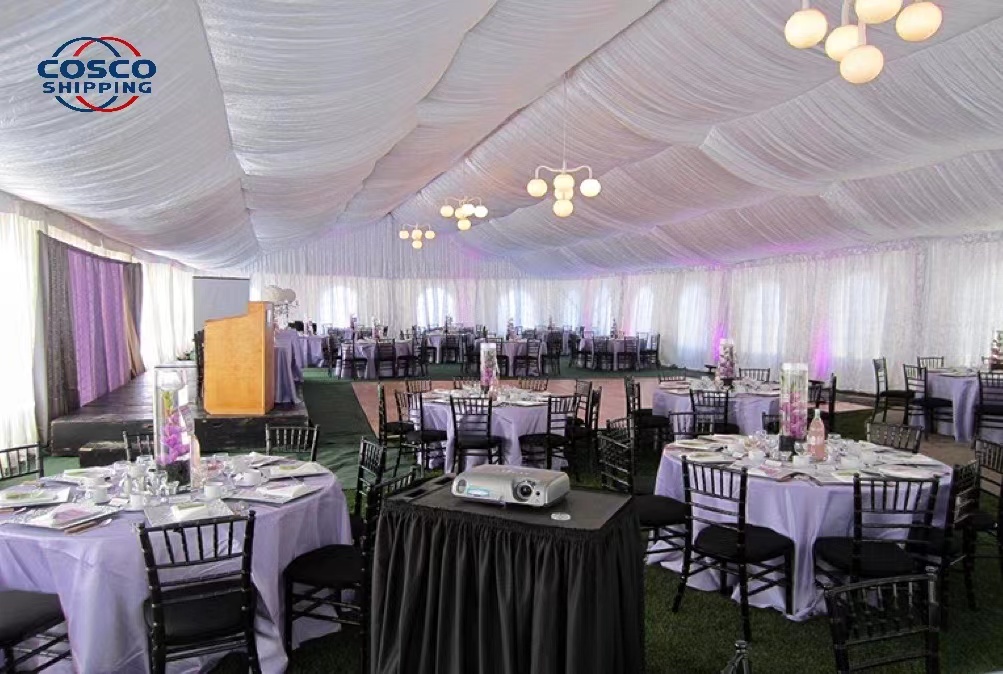 2) TRADE SHOW TENT Based in Jiangmen, Guangdong, China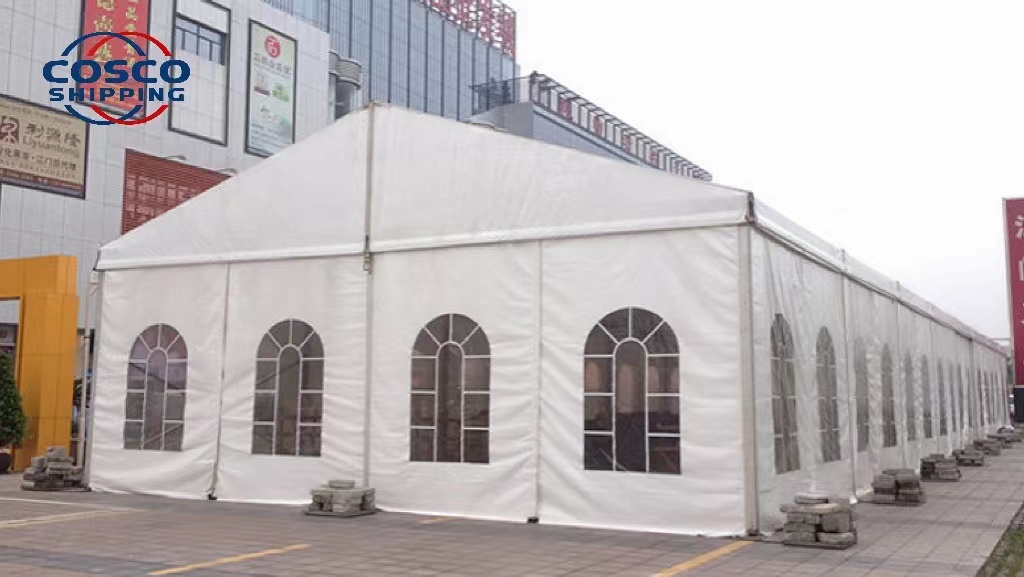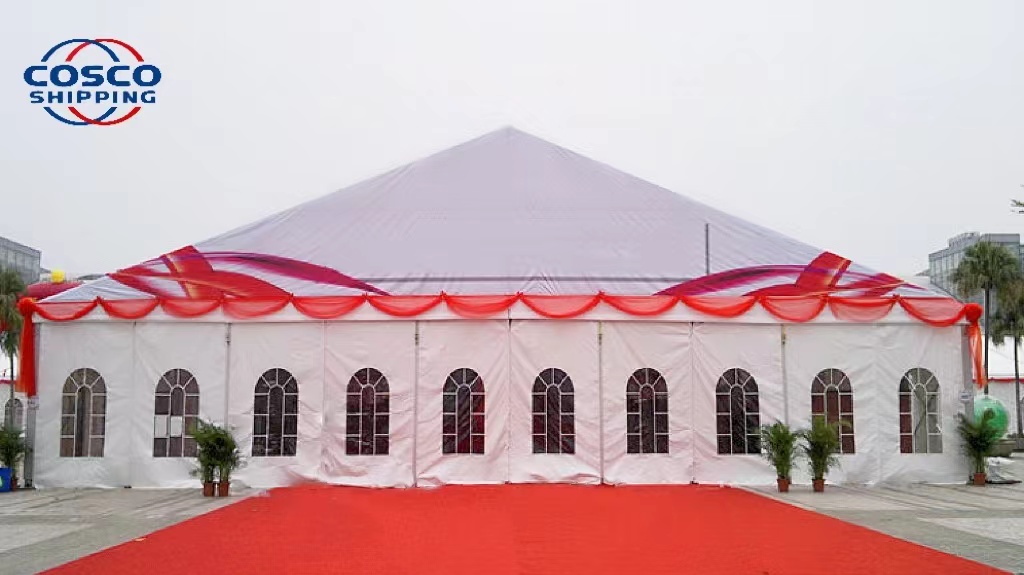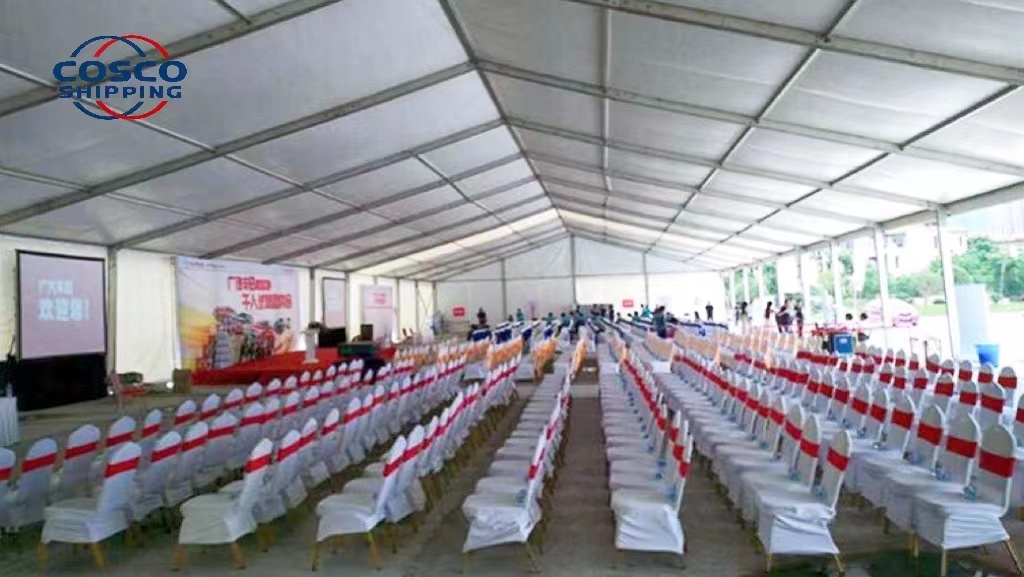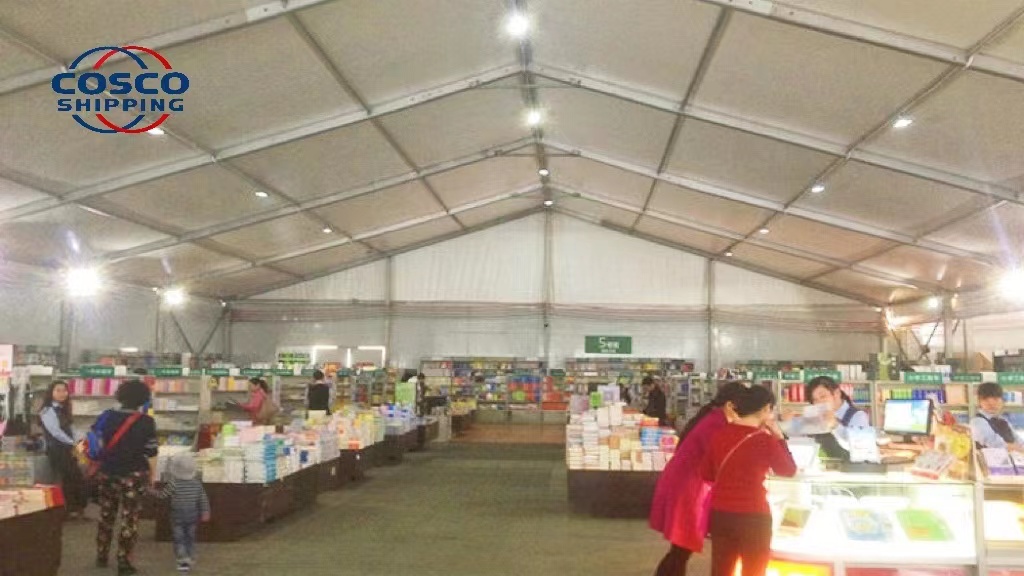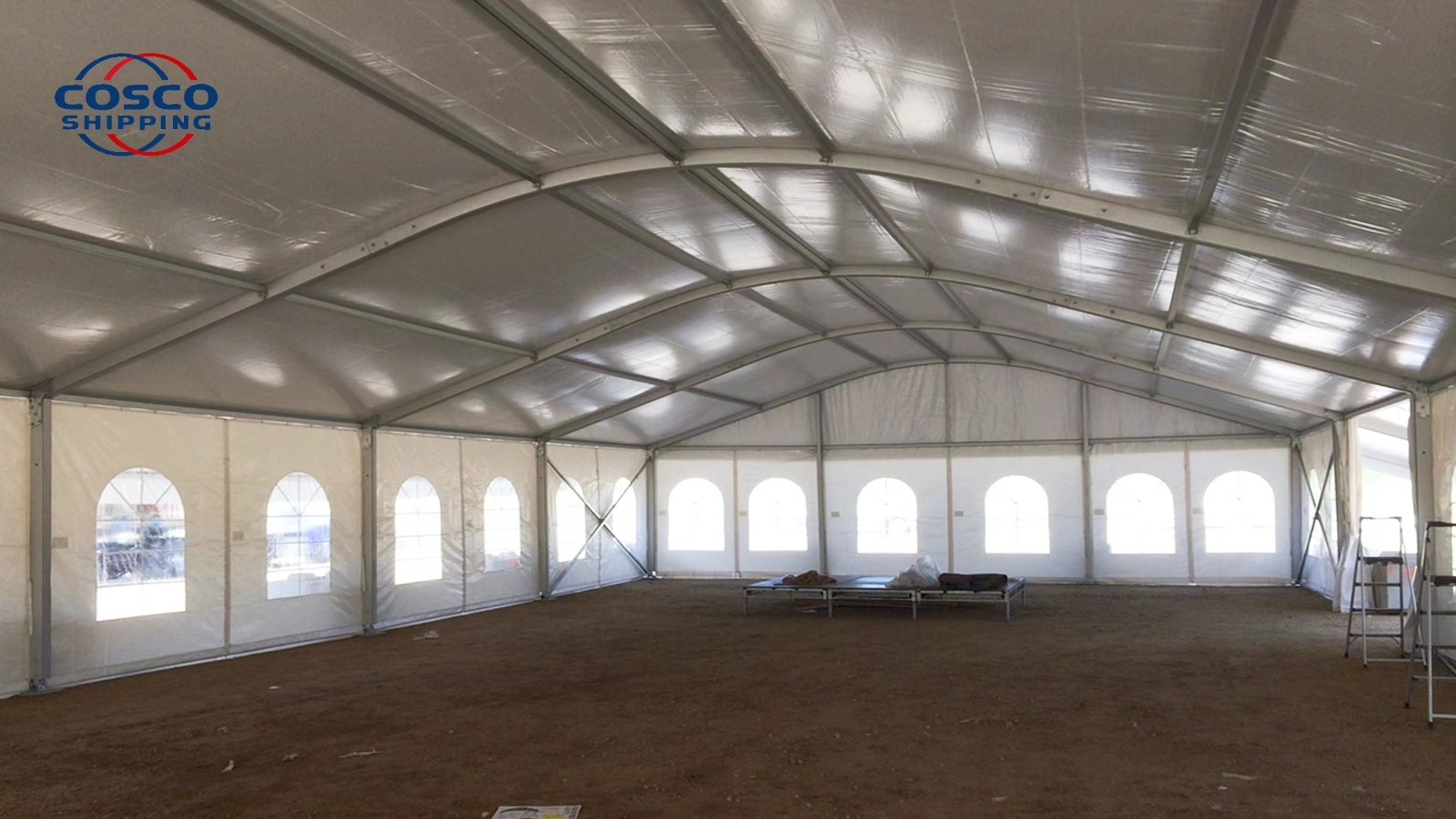 In conclusion, customized tents are the perfect solution for any temporary event. With COSCO TENT's expertise and commitment to quality, we can provide you with a tent that meets your unique needs and exceeds your expectations. Contact us today to learn more about how we can help you create an unforgettable event.