COSCO Tent at 133 Canton Fair
by:Miffy Deng
21125 browse
Time required for reading:5 mins
Cosco Tent at the Canton Fair
Exciting news! Our team just participated in the renowned Canton Fair, and it was an exhilarating experience!
As a leading supplier of aluminum structural tent, we were eager to showcase our latest innovations of event tent, wedding tent, party tent and trade show tent. Our new range of aluminum products wowed crowds, with their cutting-edge designs and unparalleled quality. But that wasn't the only highlight of our time at the fair. We also had the opportunity to connect with other experts in the industry, learning about the latest trends, techniques, and technologies. Our team came away bursting with inspiration and new ideas.
The Canton Fair was a veritable melting pot of knowledge, with people from all over the world coming together to share their experiences and expertise. And we were proud to be a part of it.

With each exchange, we deepened our understanding of the industry's best practices, emerging technologies and the ways our products could help solve real-world problems.We learned a lot from the fair, and we can't wait to put our newfound knowledge and insights into practice. It's all part of our ongoing commitment to providing our customers with the very best aluminum products, every single day.Thanks for following along with our journey – and stay tuned for even more exciting updates from Cosco Tent!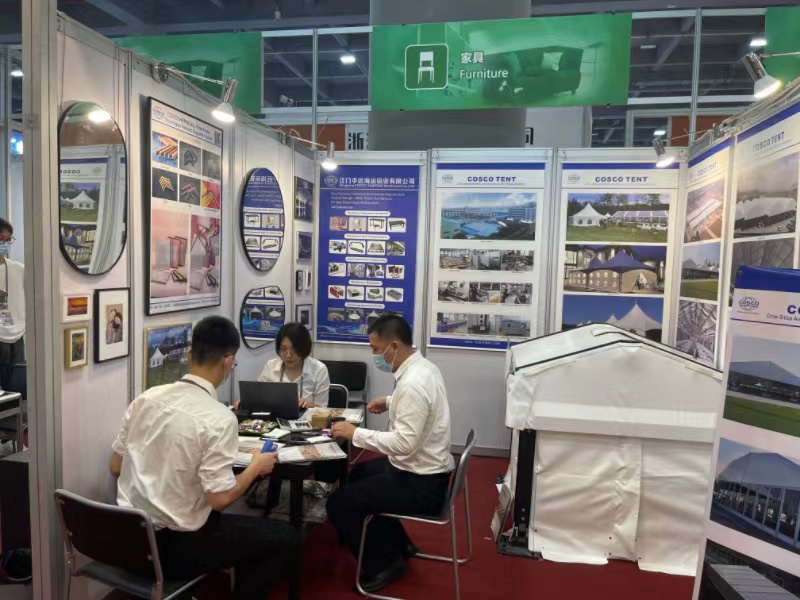 Cosco Team- new design products lauched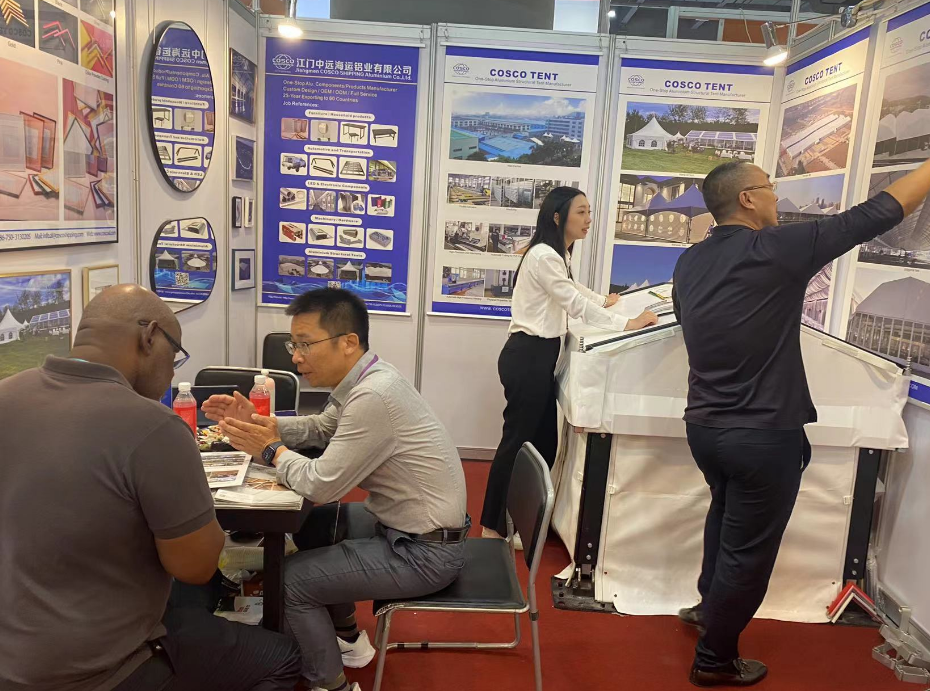 Busy Booth- explaining product details and specifications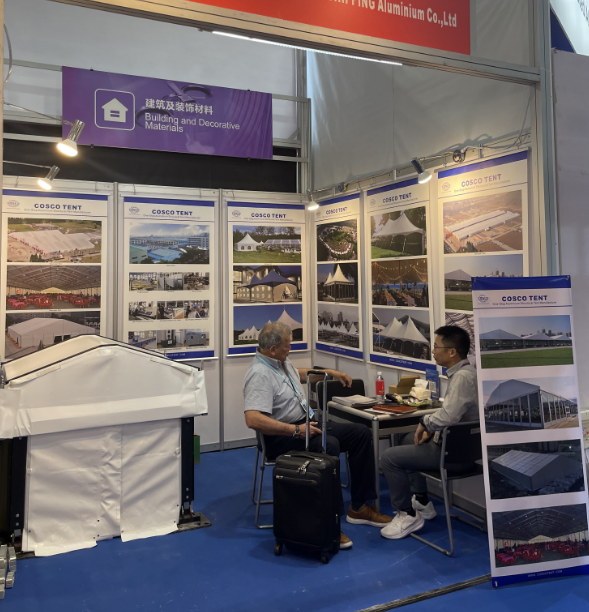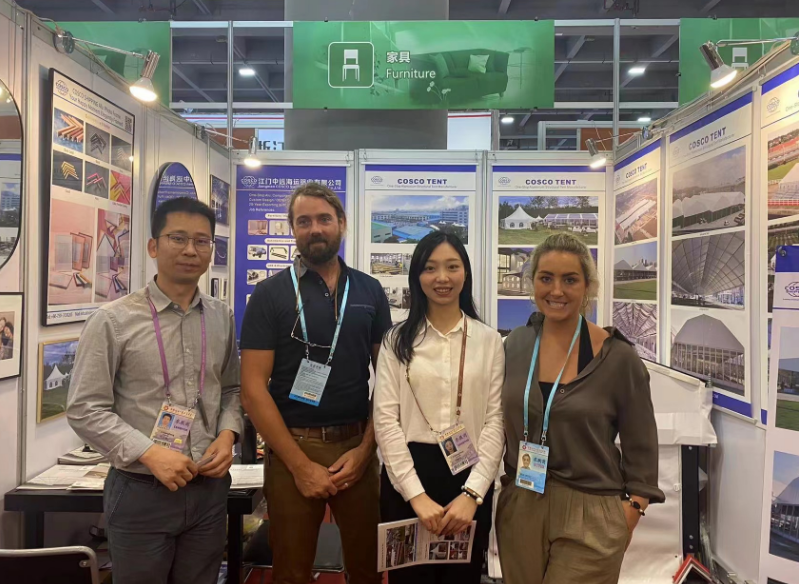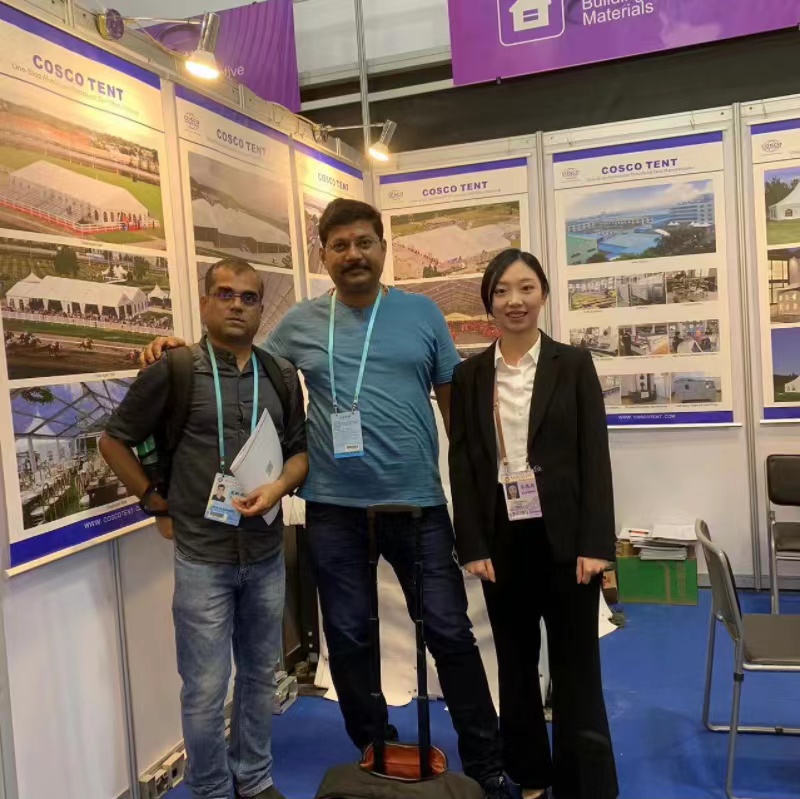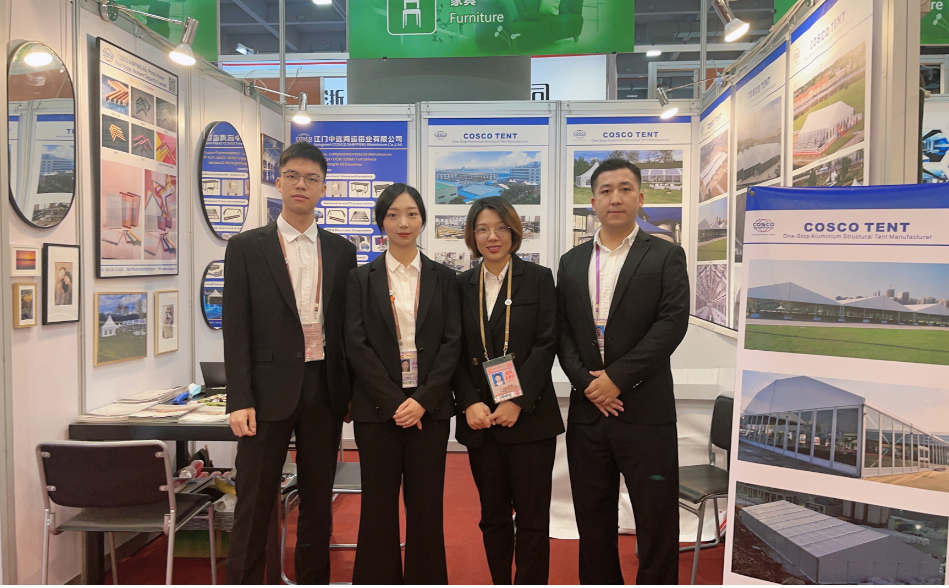 Hope we will see you again next time. Cheers!

Submit successfully
We will review as soon as possible