Pagoda marquee/tent, as known as Chinese hat marquee, top hat marquee, is one of the most popular marquees/tents in the world. With the high peak, it shows smooth and graceful lines. From the distance,
the marquee looks attractive and beautiful.
It makes a fun centrepiece for a small to medium-sized party, is also widely used in wedding, fete, carnival, hospitality, trade show and fairs. Besides using independently,
it often serves as an attractive entrance porch to a larger marquee.
COSCO Tent offers two ranges pagoda marquees to the customers, as shown in the photo hereinafter. One is general pagoda marquee. The other is American pagoda marquee, also called frame tent in North America.
General pagoda marquee is with higher wind loading performance. American pagoda marquee is with simple structure and more easy to install.
The American pagoda marquee applies only two steel ropes and a central pole to lift up the rooftop, which makes the internal structure more simplified.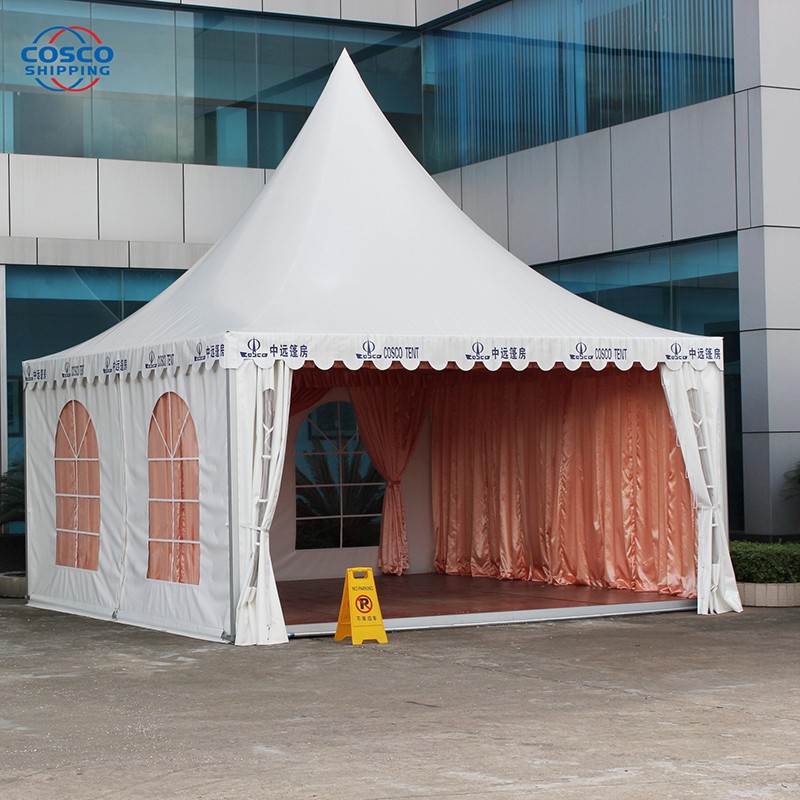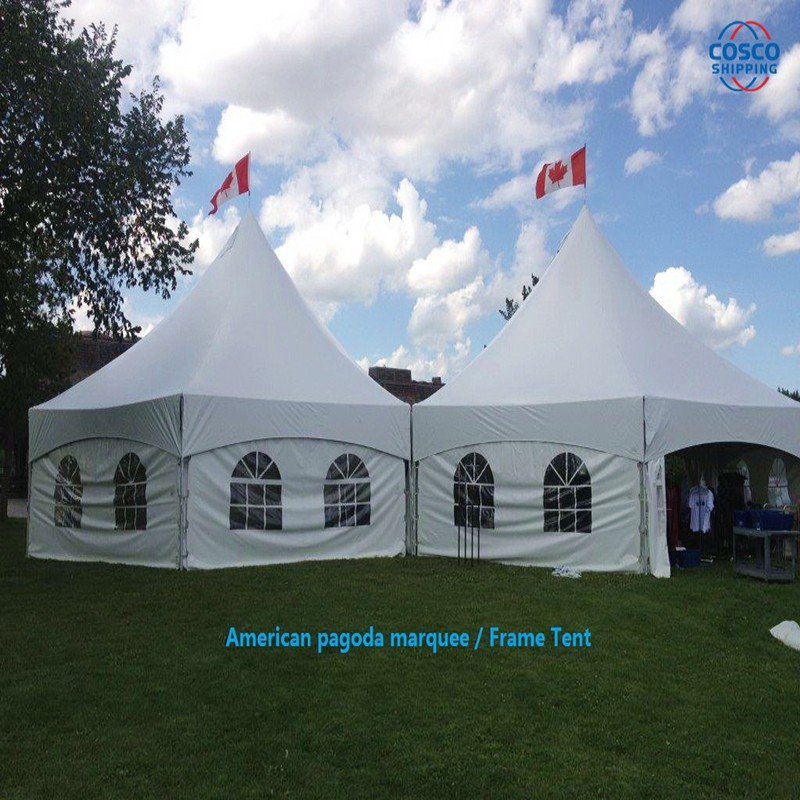 For Pagoda tent, we have the sizes 3m x 3m, 4m x 4m, 5m x 5m, 6m x 6m, 8m x 8m and 10m x 10m.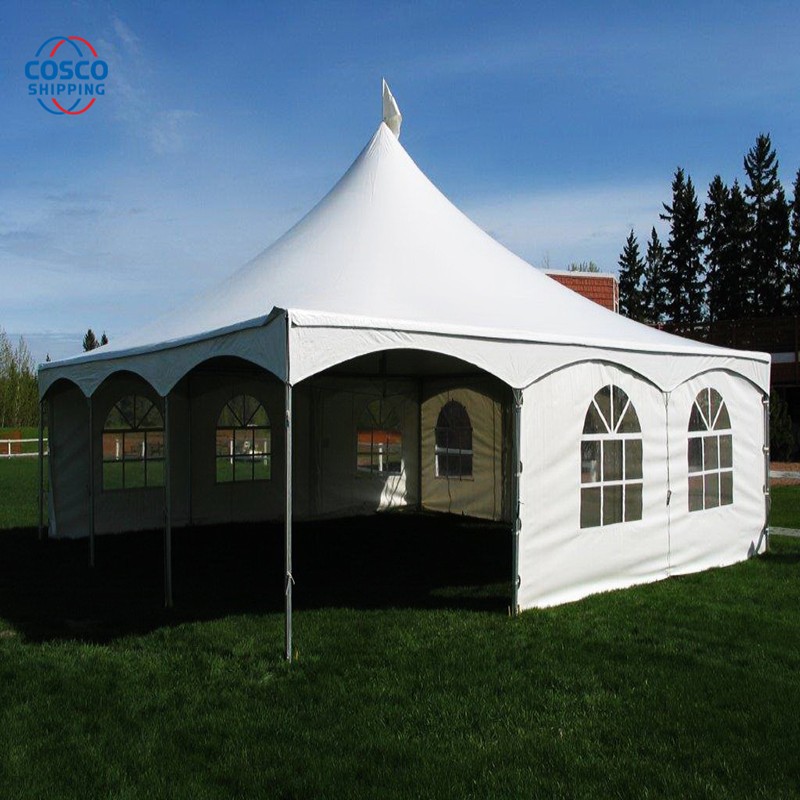 The aluminum frame material is 6061/T6 hard pressed extruded aluminum. Main profile size is 64.5mm x 64.5 mm x t2.5mm.
For American pagoda marquee, we have the sizes 10ft x 10ft, 15ft x 15ft, 20ft x 20ft, 30ft x 30ft, 10ft x 20ft, 10ft x 30ft, 10ft x 40ft, 20ft x 30ft and 20ft x 40ft.
The aluminum frame material is also 6061/T6 hard pressed extruded aluminum. Main profile size isφ63.5mm x t2.5mm.
The Connector of pagoda marquee is Q235 steel with galvanizing. The roof and side wall fabrics is double PVC-coated polyester textile,
comply to DIN4102 B1, M2, NFPA 701, CAN/ULC S-109, California Fire Marshal etc. It's with the performance water-proof, heavy-duty, fire-retardant and UV resistance.
Pagoda marquee is your stylish and smart choice. If you're interested in it, please feel free to contact us for details.
Telephone: +86-(0)750 3131385
E-mail: info@coscoal.com