In general, how to select the tent size is the first question to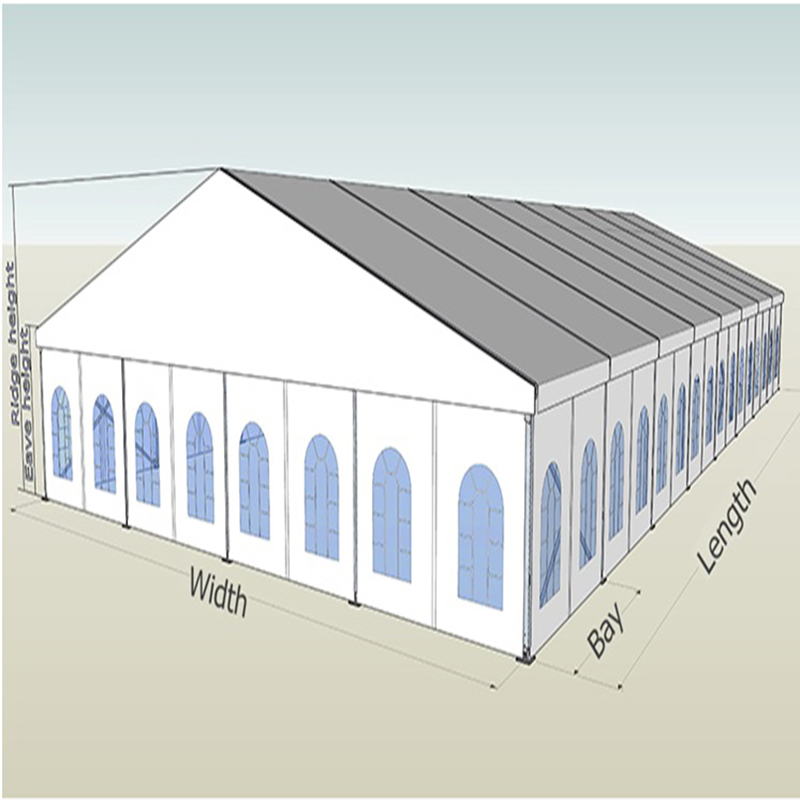 customize a tent. Let me introduce the details for you.
Please refer to the drawing hereinafter. There're 3 most important factors to affect the tent size, which are width, length and eave height.
First of all, we need to listen with our heart, understand your application type and requirement details.
Eave Height, it's the height limit for the entrance.
If your application is for party and wedding event, we recommend 2.5m or 3m eave height for small tent. For large tent, it's 3m or 4m. These
If your application is for industry and warehouse function, to make full use of the space, the eave height should be more than 3m. Also 4m, 5m and 6m are preferred.
Width and length
Width and length upper limit depend on your actual installation area. In general, for the same area tent, if with less width, the cost will be lower.
We have the common tent width 3m, 4m, 5m, 6m, 8m, 9m, 10m, 12m, 15m, 18m, 20m, 25m, 30m, 35m, 40m, 50m and 55m. Length can be extended every 3m or 5m.
How to define the lower limit of the event tent width and length? For an ordinary event, there're three kinds style, standing event, only seated event and catering event with seat and table. For standing event,
the standard area given per person to stand is 0.6 square meters. For seated event, it requires 1 square meters person. For catering event with seat and table, 1.3 to 1.5 square meters is required for one person. If need the bars and dance
floor, you need to add the detailed area of them.


1.standing event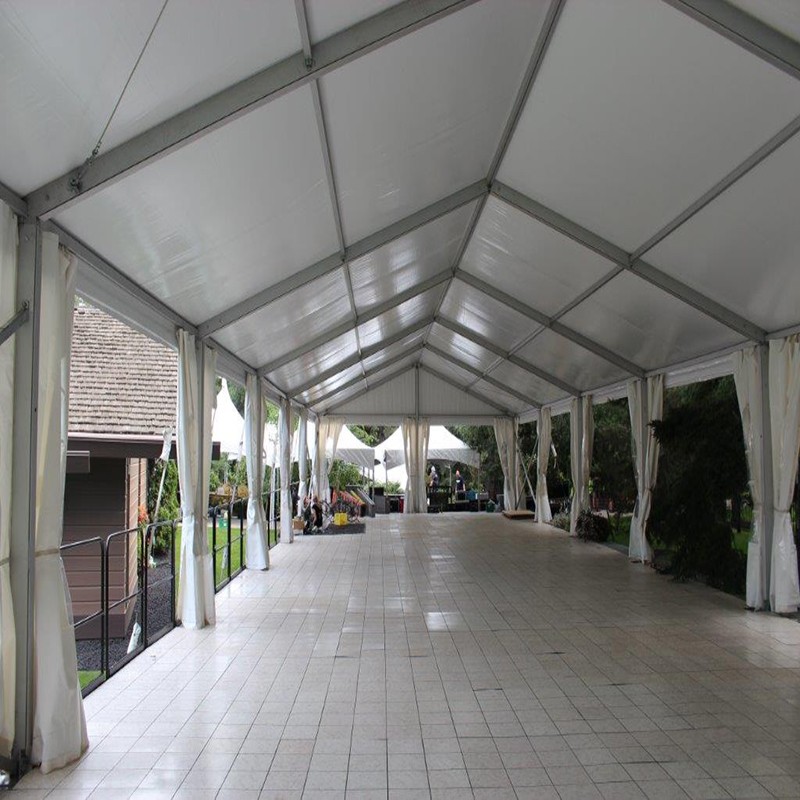 2.seated event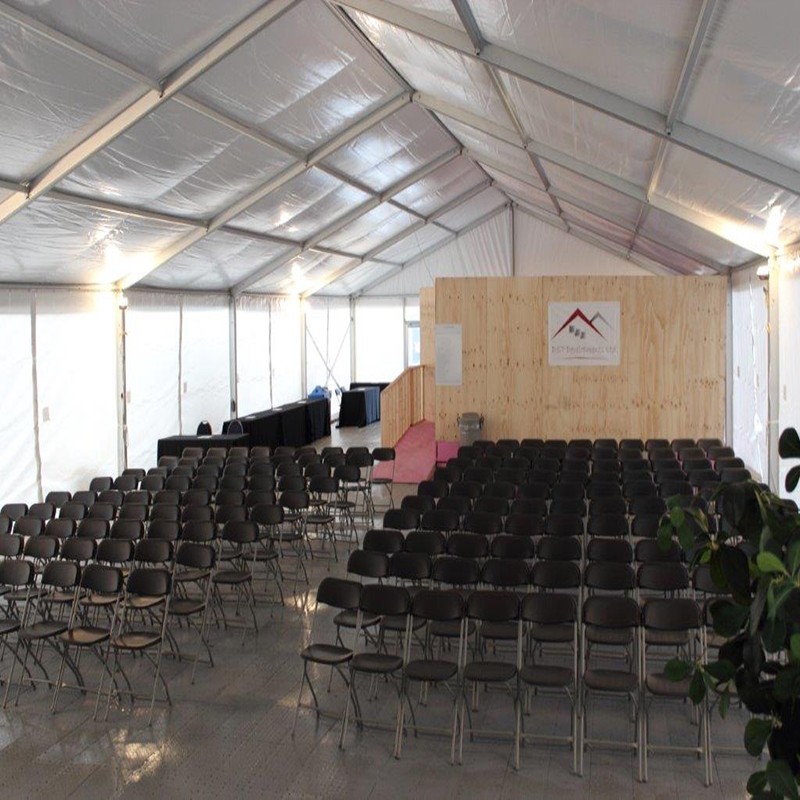 3.catering event with seat and table
We can meet your different personalized demand of tent size, please feel free to contact us to get quote!
Telephone: +86-(0)750 3131385
E-mail: info@coscoal.com