Storage solution is an important application in business. No matter you're a factory, wholesaler, distributor or retailer, storage solution is necessary. But how to hold your equipment, machinery or inventory?
In general, there're two main solutions for storage building. One is aluminum PVC fabric structure. The other one is steel building.
Maybe some people consider and believe quickly that steel building is the strongest and best option available on the market. OK, this is understandable, because it is made of steel after all. But, while steel is strong and proven to be a wonderful option for building, it doesn't mean it will suit your need entirely.
Why this doubt comes out? Before decision is made, you need to think about the real demand of your project. You need to ask yourself these three questions.
1.Do we need a more cost-effective to match your project?
2.When do we need this storage solution?
3.How long do we intend to use this storage solution?


Although steel building is strongest, it's much more expensive, too permanent and inflexible, also costs more human resource and installation time.
For aluminum fabric structure, it's better than steel building on these points. Therefore, many people prefer aluminum PVC fabrics tent as the best match choice.
First of all, to ensure the sturdy performance, we use 6061/T6 hard pressed extruded aluminum as the tent frame material,
which makes our warehouse tent strong enough to go through the bad climate, strong wind, heavy rain and snow, etc.
Our double PVC-coated fabric is durable for fire-retardant and UV resistance.
Secondly, the price of aluminum PVC fabrics tent is lower with flexible modular structure. Steel building has higher requirement on the ground and is only applicable for concrete base. Aluminum PVC fabrics tent can match to different situation, such as concrete, asphalt,
sand, grass, and marble. Once steel building is set up, you can't change the size or position any more. But for aluminum PVC fabrics tent, you can install or disassemble any time, which is easy to use repeatedly. Additionally, it takes a few months to install steel building,
but only several days to install aluminum PVC fabrics tent. Time is money in business.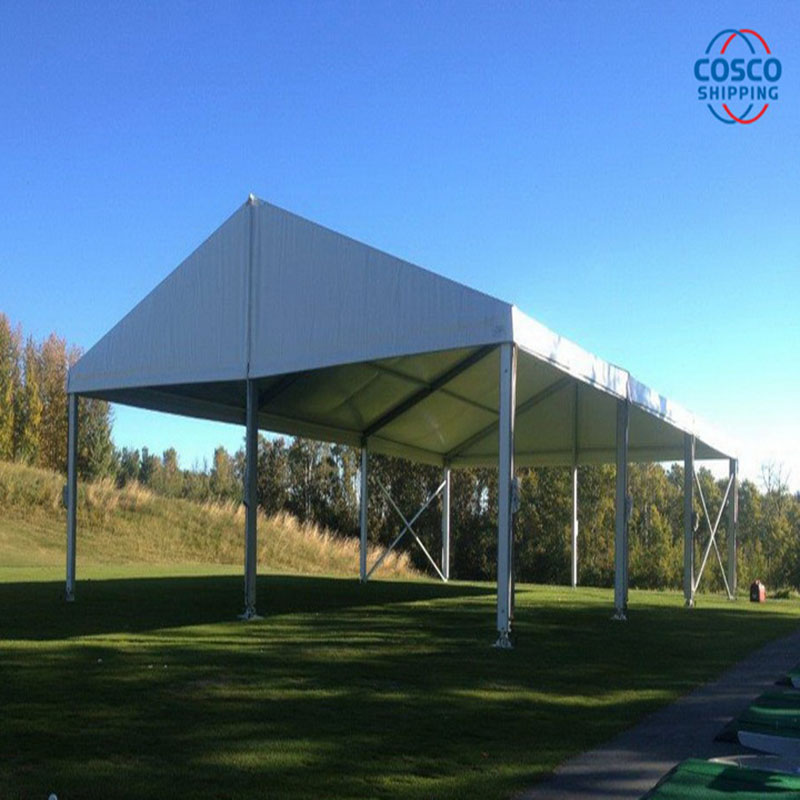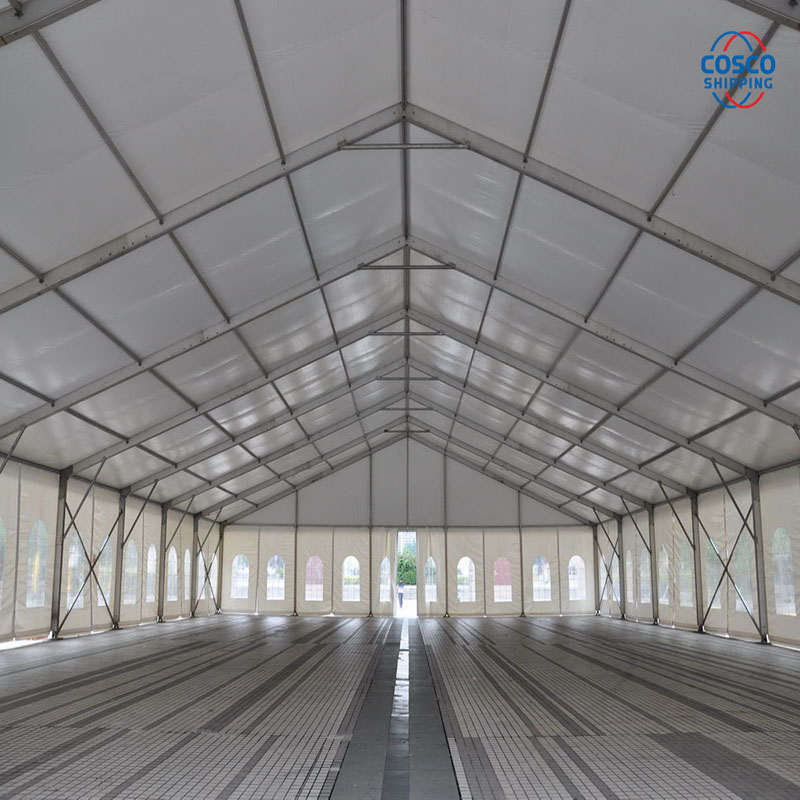 As a result, if you need a fast, flexible, durable and cost-effective storage solution, COSCO aluminum PVC warehouse tent is your best choice. We're ready for various industries.
If you're interested in our storage warehouse tent, please feel free to contact us for details.
Telephone: +86-(0)750 3131385
E-mail: info@coscoal.com