Aluminum PVC fabrics structure tent is good solution for various events, from party, wedding, fete, corporate event, to large fair and trade show.
Because of 3 main advantages, many people choose aluminum PVC structure tent as their long and short-term on-site solution.
(1). Flexible
One of the best benefits that aluminum PVC fabrics structure tent provide is that they can be installed just about anywhere. No matter your ground base is concrete, asphalt, lawn, sand, marble or tile, the structure tent can also match them. Benefited from structure tent's modular design, it can be installed and disassembled repeatedly. Also it's easy for component replacement and size change. For example, you can change the length, add or remove the roof, wall and door easily.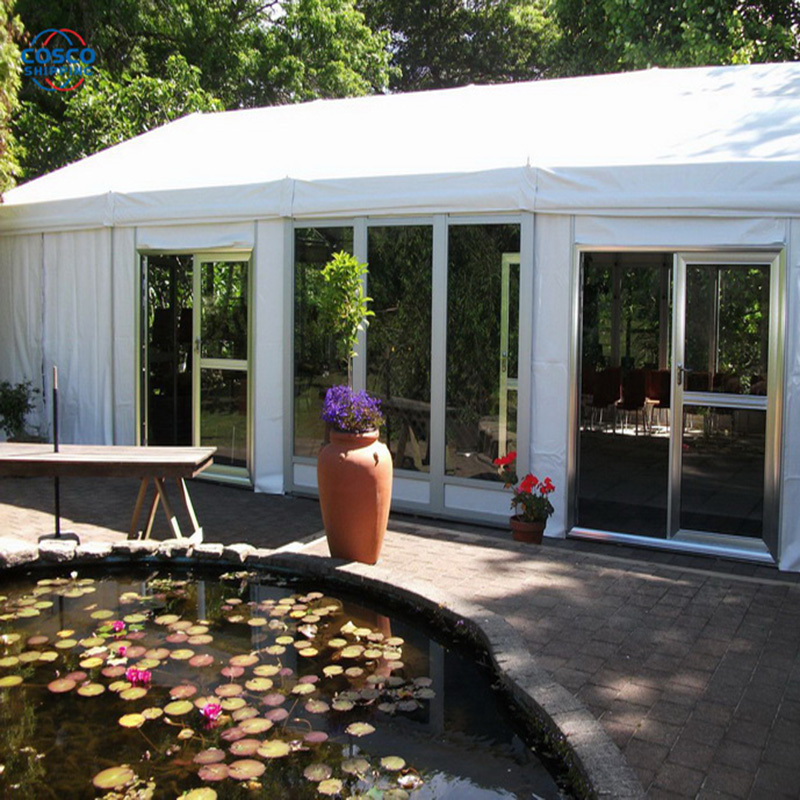 (2). Durable
The material of structure tent is 6061/T6 hard pressed extruded aluminum, which is strong enough to go through the bad climate, strong wind, heavy rain and snow, etc. Also the double PVC-coated fabric is durable for fire-retardant and UV resistance, meet DIN4102 B1, M2; NFPA701; CAN/ULC S-109 etc.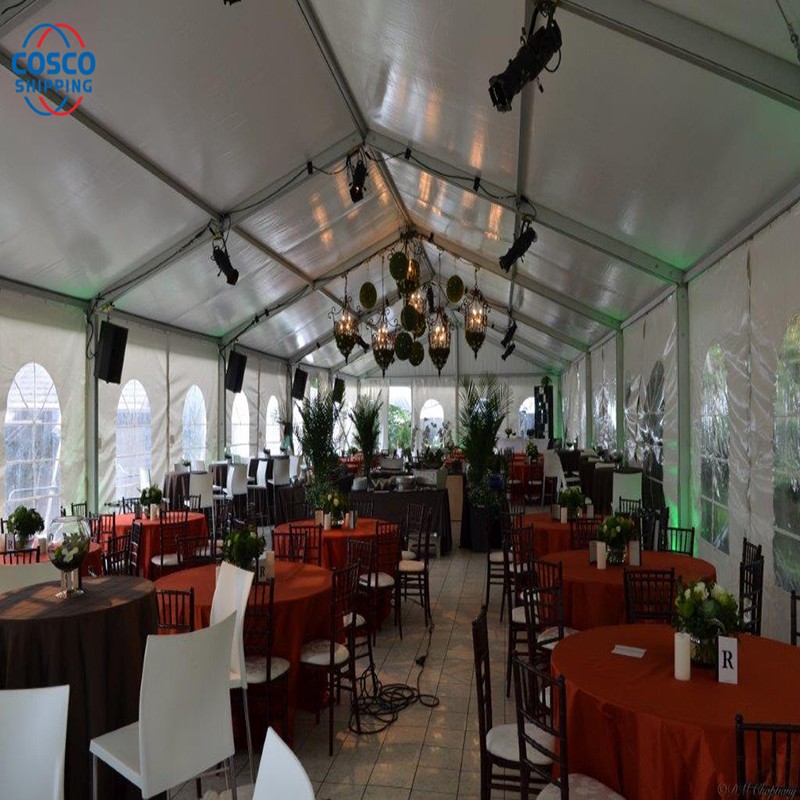 (3). Cost-effective
The price of structure tent is cheaper than the steel building and concrete building, also with much shorter lead time and installation time. For example, when build up steel building and concrete building, they require more than 3 months at least, but the manufacture time of structure tent is only 25 days and the installation time is no more than 3 days. So it just takes 1 month from plan to finish,
which is much faster. In the business, time is money. Additionally, once steel building and concrete building is finished,
you can't move it at all and it's a waste. But you can change the location of structure tent at any time to match your changing plan.
As a result, aluminum PVC fabrics structure tent can offer such a vast number of benefits and match all the
event situations. Regardless of your needs, COSCO Tent can help to make every event a success.
If you're interested in our storage warehouse tent, please feel free to contact us for details.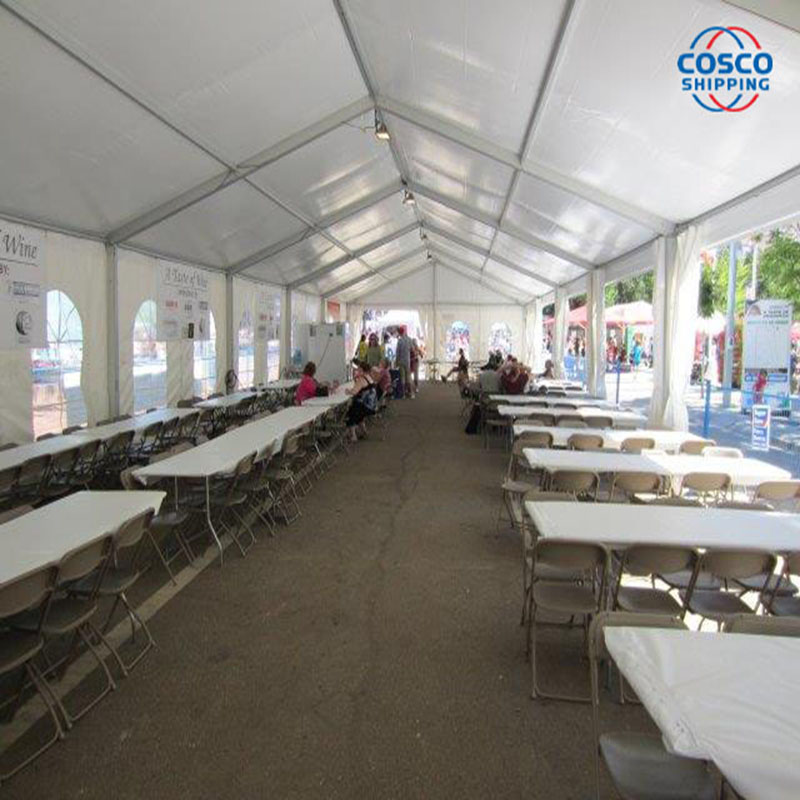 Telephone: +86-(0)750 3131385
E-mail: info@coscoal.com